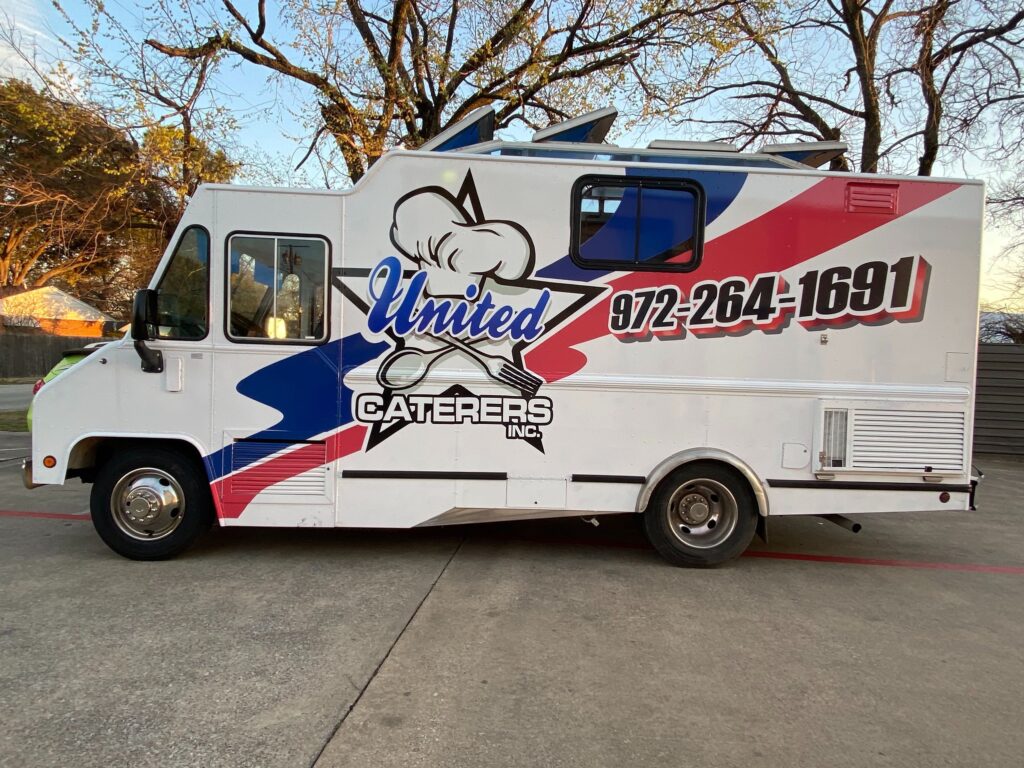 Vehicle wraps are a great way to promote your business right on a moving billboard for thousands to see a day. Almost anything that is moving can be wrapped, no matter what size vehicle or what sized wrap.
Vehicle Wraps Types
RolArt specializes in a wide range of designs for wraps on various vehicles. Due to the nature of a graphic design wrap, it's important that we cater to as many different types of vehicles as possible. As such, we offer services on buses, cars, trucks, vans, and city vehicles. We also offer custom and partial prints for those interested. To give you an idea of when each wrap is appropriate, we've compiled a general description of each of our most popular choices below.
Regardless of whether you're looking for a personal customization option or a moving commercial advertisement for your business, we have a wide selection of car wraps that are right for you.
The benefits of car wraps are numerous: it serves as an ent-free way of advertising your business, campaign, or organization to customers you might not have otherwise made contact with. The beauty of a car wrap is that it doesn't just apply to those you encounter on the road though, it can advertise from anywhere.
What Are The Different Types Of Vehicle Wraps Available?
Here at RolArt, we also offer custom car wraps for those with unique visions, with pricing in these situations dictated by the complexity of the design.
Trucks are another excellent way to advertise for a cheap cost. Due to their size, truck wraps essentially serve as moveable billboards for their advertisements. While one truck may make an impression, imagine the effect on your business if an entire fleet is covered in truck wraps. RolArt has no problem accomplishing such a feat, and with the increase in modern advertising costs, a fleet of truck wraps is the smarter cost efficient alternative.
How Can You Save Money Doing Vehicle Wraps?
For those that are looking to save money further, RolArt Dallas Commercial Vehicle Wraps offers partial truck wraps that cover only certain parts of the truck that the eyes are most likely to be drawn to. Instead of covering the entire truck in a wrap, this money-saving alternative gets you the benefits of a moving advertisement at a discounted cost.
One of our most popular services would have to be van wraps. The appeal of van wraps primarily comes from their ease of availability. Most businesses use some form of a delivery or service van to travel from location to location, and with our van wraps word of mouth spreads quickly. In fact, RolArt has proudly served many businesses in the Dallas area with custom van wraps to serve in their promotions.
Vans, Truck & Bus Wraps
Along a similar vein as vans and trucks, bus wraps are a great opportunity to advertise on the largest canvas available. These hulking behemoths benefit from a bus wrap to the frequency with which they are driven and their sheer size. After all, the bigger the size, the more information you can convey to your target audience at once.
We believe in being the best that you can be, and we apply that philosophy to all of our wraps, whether they be for car, truck, van, or bus. With RolArt Dallas Commercial Vehicle Wraps, you can be sure that whatever design you have in mind will be seen to completion on the motor vehicle of your choice. Regardless of whether you're a corporate client, a small business, or just someone with an artistic passion, you can be sure RolArt will treat your desires with the same care and attention they've come to be known for in the Dallas area.
RolArt is a leading trendsetter in the vehicle wrap industry. We are full service wrap company, specializing in car wraps, auto wraps, truck wraps, fleet wraps, race car wraps, boat wraps, matte wraps, carbon wraps, 3m vinyl wrap , black vinyl wrap, helmet decals, boat decals, chrome vinyl wrap, custom car decal, camo truck wraps. We create the best wraps according to the design selected by our prestigious customers and install it with perfection. We as a company have worked quite hard to become a significant name in the list of vehicle wrap companies.
Every vehicle wrapping project is a unique challenge that our qualified personnel can offer advice and guide you about so you get the most of your investment. Research confirms that vehicle wraps are the most cost efficient & innovative outdoor marketing medium available. We are a full service top-tier vehicle wrapping company utilizing only quality materials and highly experienced graphic designers and certified wrap installers.
Get the straight facts on vehicle wrapping, contact RolArt at 972-590-6590 or email us at support@rolart.net.