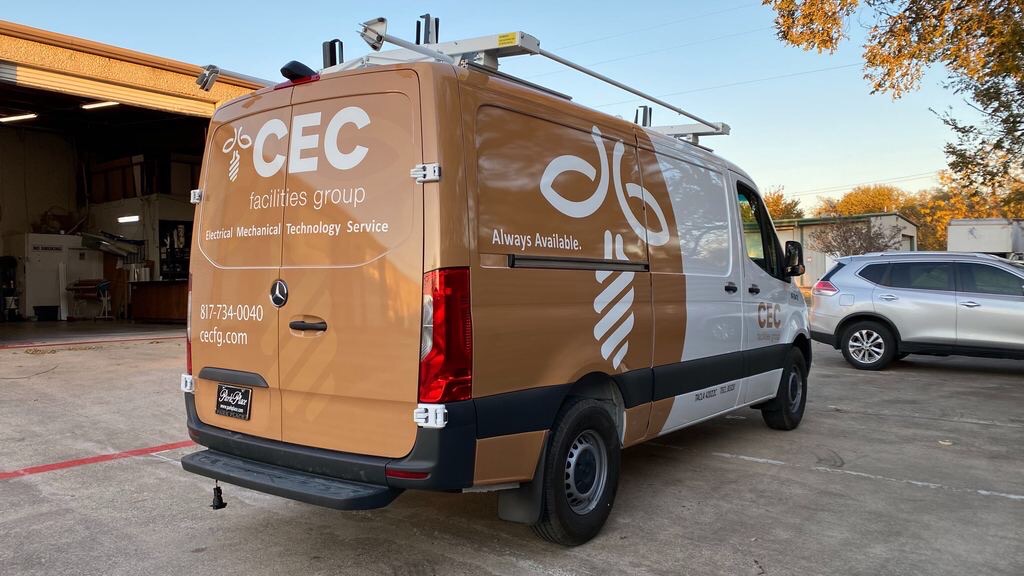 Vehicle wraps and graphics are one of the most economical marketing options in a business' marketing tool kit. Since digitally printed vehicle graphics are still a relatively new marketing option and the advances in materials keep happening, there is a ton of information and varied opinions out there that may not be accurate.
There are many conflicting opinions on what vehicles should or should not be wrapped, whether wrapping your vehicle is good or bad for the paint, and how to think about the marketing or investment value  — or nearly every aspect of wrapping business vehicles.
To make an informed decision and protect your business assets, you first need to know which information to believe and which "facts" to dismiss.
To help sort all these opinions, we've put together the short list below to identify and debunk the most common vehicle wrap myths.
Myth #1 – You Cannot Wrap a Leased Vehicle
Wrapping leased vehicles is a common practice. Many companies lease their business or fleet vehicles. In fact, some of our clients have their dealer deliver newly leased vehicle(s) directly to our wrapping studio. In general, most leased vehicles are delivered with factory paint jobs. Vinyl applied over factory paint can be easily removed without damage.  
Leased vehicles are wrapped across the country every day without incident or damage. That said, you must always read your lease to understand the details of your agreement.
Myth #2 – A Vehicle Wrap Will Damage Your Paint
On the contrary, a vehicle wrap can actually protect your paint.
If the paint is fully cured and in good condition, a vehicle wrap will prevent exposure to UV rays, abrasions from dirt, particles and resins, and other environmental elements.  
Your vehicles are valuable company assets and protecting them from damage is an important responsibility. So be sure your vehicle wrap company performs a pre-wrap inspection of your vehicle.
During this inspection they will note any areas where the paint is damaged or compromised.  Removal of digital graphics from these areas may further damage paint. Know where these areas are in advance so you can make an informed decision with no surprises down the road when it is time for removal.
Myth #3 – It is Difficult to Remove a Vehicle Wrap
Vehicle wraps are designed to be removable. With a little heat, vehicle wrap vinyl should cleanly lift away from the car or truck.
Don't Hesitate to Ask the Important Questions
Asking the right questions will yield valuable, long lasting benefits to your bottom line. And the companies that do right by their clients are welcome the tough questions.  
Learn more about RolArt that sets us apart. Our goal is your success.  
For more professional advice on vehicle wrapping, contact RolArt at 972-590-6590 or email us at support@rolart.net.